This or That?
Categories: Effective Advertisement, Engaging Events, Family Engagement, Family Fun Event, Invitations, Parent Involvement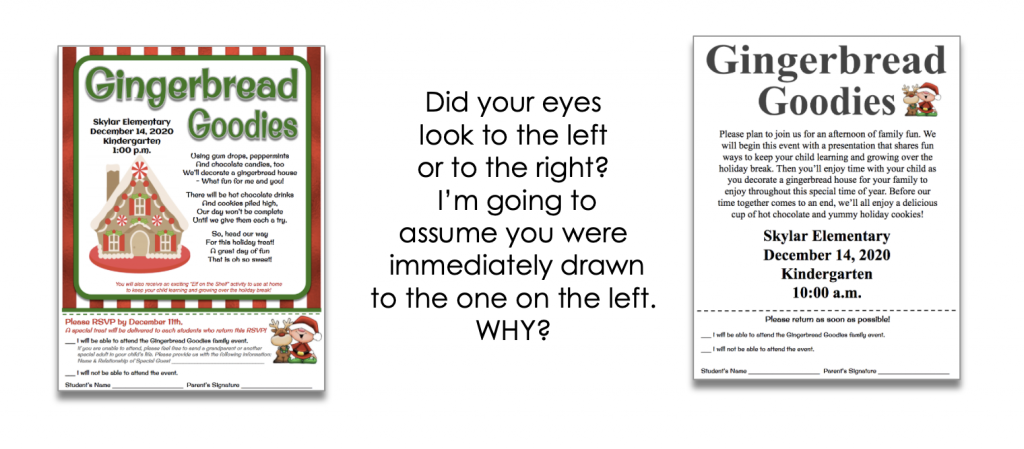 The invitation on the left is visually more appealing and sends a message that the event will be more fun! Engaging graphics, colorful borders and a clear message make all the difference when pulling off a successful parent engagement event.
We spend most of our time and effort on the execution of a family event to make sure everyone enjoys it and learns while they're there. And after all the hard work, we wonder why our attendance is still low. Could it be because the invitation was bland and boring?
An invitation that lacks interest will communicate to families that the event is not worth their time. So If you want to fill the halls with families, make sure your invitation engages your families and sets the tone for your event.
Start out with a graphically appealing invitation that shouts "this is an A-List event" families don't want to miss. Try printing or posting one of our ready-made colorful invitations and watch your attendance grow.